One Name, Two Games: Virtual Magic Kingdom
How one doomed project changed Disney, then came back twice
Edition 2 | Last Updated 8 Dec 2021
Reborn from the Ashes
In 1998, Virtual Magic Kingdom was officially cancelled, and Villains' Revenge was begun to replace it on the docket. They were given an extra year – until September 1999 – to salvage what they had and repackage it into a smaller-scale game.
It began with that meeting, and with the team that chose to stay and see the game to completion. Gregor Joackim would be promoted to a creative lead under the game's last producer standing, Philip Hopbell, and tasked with writing a new design document for the game.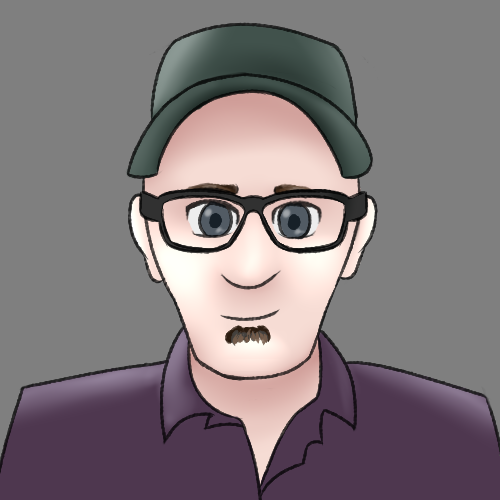 Gregor Joackim
Creative Lead, Disney Interactive
Basically, Philip Hopbell was explaining to me the gist of the meeting. And it wasn't so much that what we had done was too edgy for Disney. It's that it was in the park, and they did not want to tarnish the park. So… at this point, they were gonna move forward with just a version of Fantasyland that was detached from the park, so it needed to be reinvented with a different hub, that had any place else but the park.

But we were gonna try and repurpose all the assets from Fantasyland, so the game wasn't a total waste.

I actually saw it as an opportunity, and I was happy that some of this got kind of a consolation prize of Villains' Night Out, but as you can imagine, most of the crew was extremely disappointed.
The team continued to shrink as this decision was made, and the new scope was worked out. Michael Cukar eventually took on a position as a designer with the Disney Stores, settling in the toy industry.
The physical navigation from the hub to each land, then to each location, was scrapped and replaced with a child's bedroom. The magic storybook from Fantasyland became a portal to each location, with a new framing story that Jiminy Cricket tears out the happy endings for fun.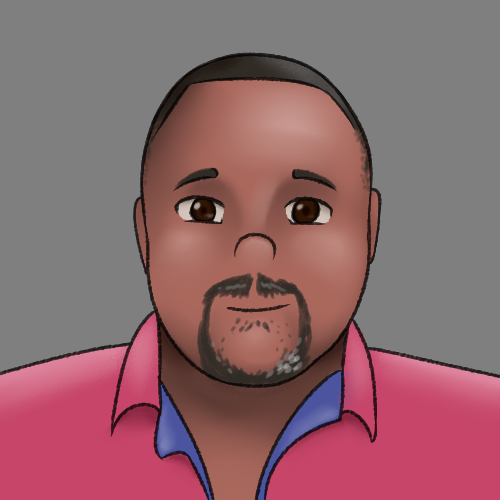 Chip Beaman
Production Supervisor, Disney Interactive
I remember Robert Miles and Jeff Goldfarb, 3D artists who were working on Maya – they created a high-res, high-polycount carousel. And it was, like, beautiful. And it was a centerpiece.

And in the end, that carousel ended up being a toy on a shelf in the bedroom. And I was like, that–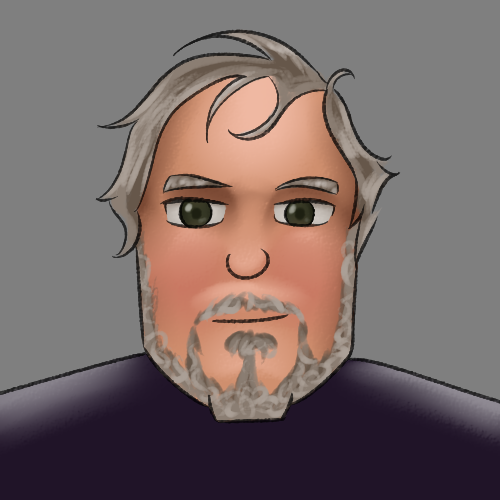 Tim Decker
Animation Director, Disney Interactive
That was our shrine. (laughs)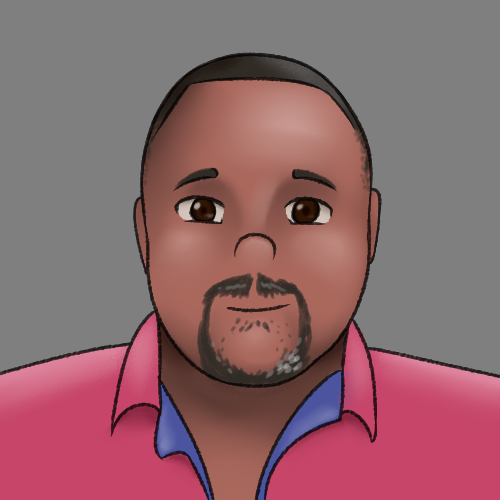 Chip Beaman
Production Supervisor, Disney Interactive
Yeah. That hurt.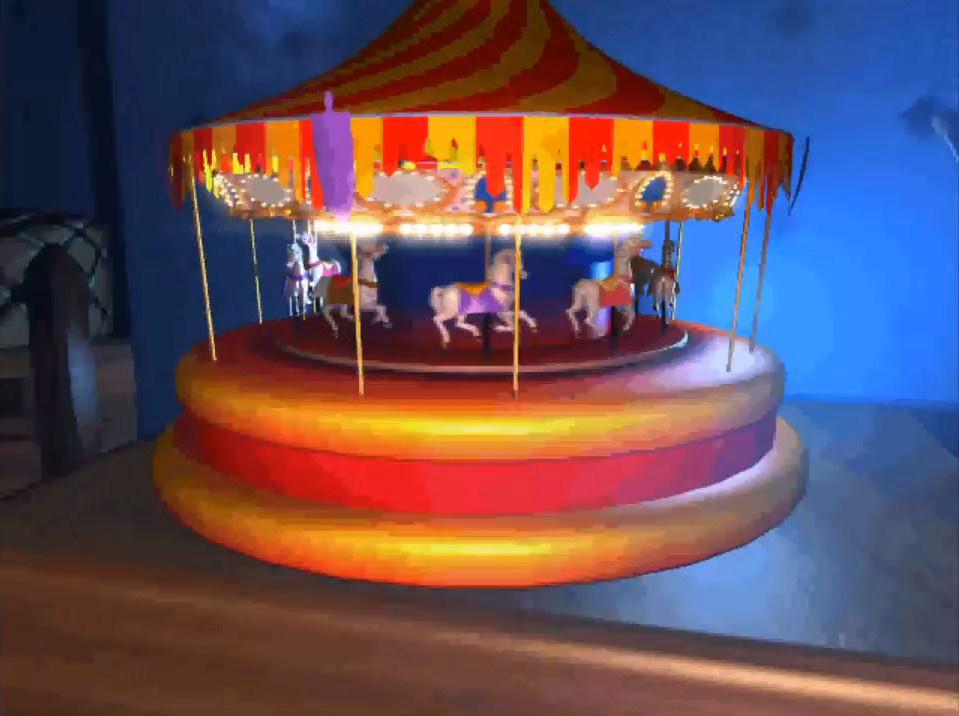 There would be no final battle with Maleficent, nor any more than four villains whose locations in Fantasyland were already mostly complete. Although the lineup of stories in VMK (aside from Sleeping Beauty) were all from pre-Disneyland films anyway, it should be stated that there was no particular intent behind the final selection.
However, it didn't come without its own challenges.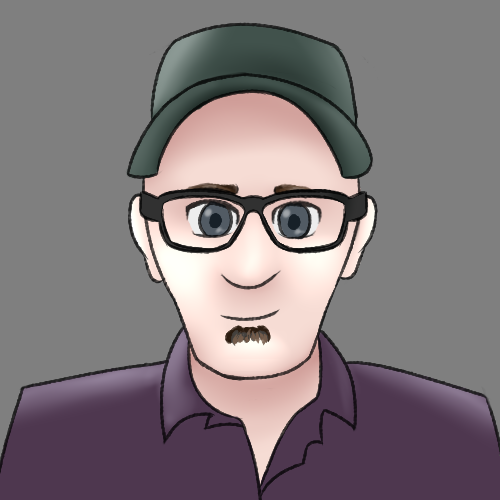 Gregor Joackim
Creative Lead, Disney Interactive
Surprisingly, Fantasyland was not really that far along, so a lot of these games that were discussed in a very top-level way didn't really exist, so we were kinda pulling a lot of the stuff out of our butt at the last minute.

There was a lot of pressure on me, and I really delegated to Wil Panganiban. I can give him credit for designing all those games. I mean, he and I made, testing on a top level, the way like– Some of those went in there from Terry, but they were never design-designed. It was like, "Well maybe you have to create a potion to bring the Prince back to life."
In the credits for Villains' Revenge, 27 names are listed in the development team, including one child. Holzberg was listed for the "original concept", despite leaving the division and not being the one to originally pitch it.
---
The team would not confirm one last detail for me relevant to VMK "1.0", but it's one lingering thread I must tell.
Villains' Revenge is run on top of DreamFactory, a game and CD-ROM authoring engine developed at Knoxville-based CyberFlix. They had worked with Disney on a few edutainment games, including Math Blaster with Aladdin, but they made their fame with their own adventure games. Titanic: Adventure Out of Time was released in 1996, but capitalized on the release of the Titanic film with a re-release after their original publisher folded.
In a long turn of events, however, founder Bill Appleton allegedly closed the studio by force and took the DreamFactory name and tech with him. Villains' Revenge would be the last product to license DreamFactory before the name was pivoted to an unrelated cloud service.
---
Finally Released
Ultimately, Disney's Villains' Revenge was a two-disc game where the player is introduced to Jiminy Cricket in a bedroom with a thick hardcover storybook. Bored to sleep over the stories within, Jiminy decides to rip out the happy ending pages of each story – Dumbo, Alice in Wonderland, Peter Pan, and Snow White – but this unwittingly makes the book magically float under newfound power of the villains as they take over their stories.
After a brief visual quiz on the stories' heroes – which out-of-context feels like a cynical way to make sure kids were being raised on Disney classics – the player and his cricket conscience jump into the book to pick a story and begin their journey to rescue each of the heroes.
In fairness to the final product, each minigame demonstrates the features that VMK would have been able to show off more readily. The topiary maze in Wonderland shows off the 360-degree navigation and on-rails gameplay of the "nodes-and-rails" engine. The sword fight with Captain Hook is an appropriate action sequence for the target audience. The Wicked Queen's potion room is a puzzle with a fair volume of animation.
The clown-head circus – with its angles and dimensionality – is a useful before-and-after comparison piece for Thom Schillinger's curvilinear concept art.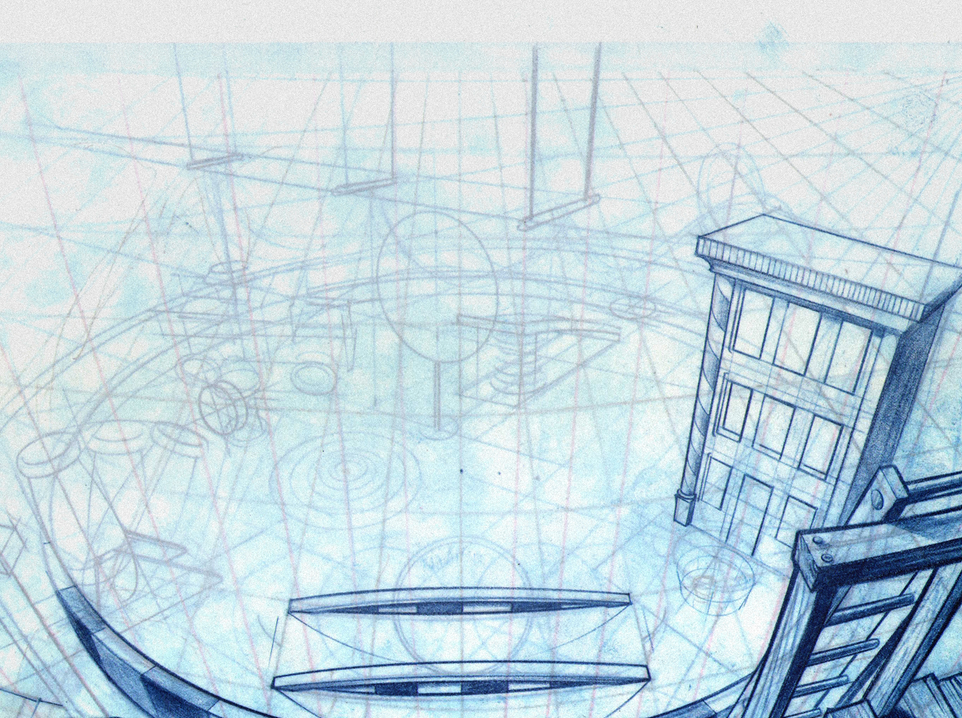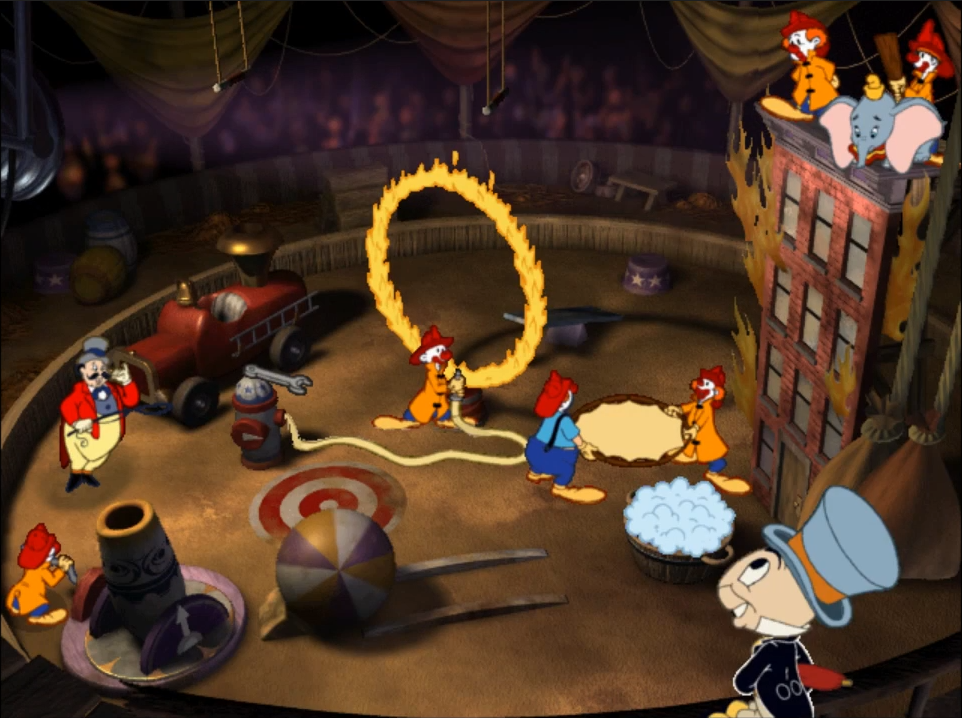 The game was released to relatively minimal fanfare for a Disney game, but it was successful enough for the Academy of Interactive Arts & Sciences to award it Computer Children's Entertainment Title of the Year, in what's now called the D.I.C.E. Awards.
Even so, the reputation of the old VMK project had already spread across the company, and many former collaborators started aching to get a piece of the concept.
---
Mike Moon – another friend of Decker – won a Daytime Emmy for his work on an episode of Mickey Mouse Works, which ran from 1999-2000. The next year, the creative team he inhabited started repurposing the show into a brand new format.
Disney's House of Mouse featured the classic Mickey Mouse core cast acting as the staff of a dinner theater showing a mix of theatrical Mickey shorts and MMW episodes. The patrons included practically every character from Disney animated canon that wasn't locked up in outside hands (sorry, Tarzan), which co-creator Tony Craig remarked about to the LA Times: "Everybody thought it was really funny to loosen up a bit and let the characters be who they were and have some fun, instead of being so stiff."
And of course, there was the direct-to-video special, Mickey's House of Villains, which was practically Villains' Revenge but tamer.
This, of course, also followed a trend first really encouraged by Aladdin, where films and their spin-offs got to play fast and loose with smaller cross-franchise references. This was coming out of the '90s, after all.
But of course, not all of Disney's crossover output was so lacking in gravitas.
---
Don't Say No to a Billionaire
The story behind pitching Kingdom Hearts has been cemented into gaming history. To sum up the context, Square were riding on the meteoric success of the Final Fantasy series, and a deal was made with Disney Interactive to collaborate on a game featuring characters from both companies.
Development began in February 2000, just a month into the new tenure of Bob Iger as Disney's president under Eisner, and concurrent with a new Disney Princess brand being developed by ex-Nike executive Andy Mooney.
Tim Decker, who still held a high position at Disney Interactive, was tasked with conducting a tour of the different archives for Square's founder Masafumi Miyamoto.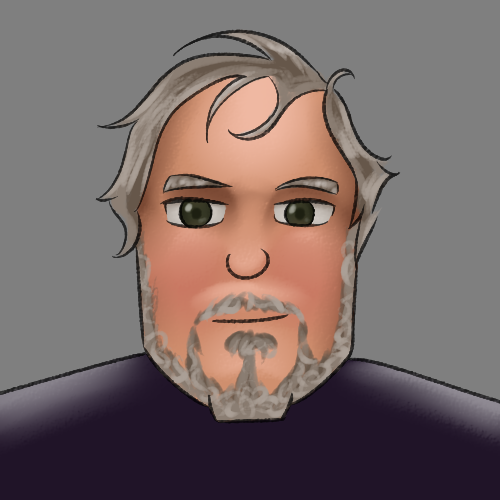 Tim Decker
Animation Director, Disney Interactive
I walked him to the Feature archive and his assistant said, "Mr. Decker, excuse me."
And I say, "What?"
"Mr. Miyamoto wants a copy of all the drawings from the archive."
And I said, "No."

And Mr. Miyamoto, you know, he knows no. He looked at me like (stern grimace), and [his assistant] says, "What do you mean, Mr. Decker, 'no'?"
I said, "No." I said, "Tell Mr. Miyamoto, tell me what he needs specifically, and I'll get it for him. But we don't have enough people to copy all these millions of drawings. We just don't have it just for him."

So then he goes, "Okay, this is over." And so he goes, "He wants to go to Imagineering." So we went to Imagineering, and I started showing him stuff from the archive above the Imagineering stuff.

And he goes, "Uh, Mr. Decker? Mr. Miyamoto wants a copy of all games, all rides, and all attractions designed for the theme park."
I said, "No. There's no reason for him to have that all."

And Mr. Miyamoto, you can see his face turning red, he's like (stern grimace).

And then he goes, "Okay, this is done. Let's go to TV Archive."
"Okay, let's go to TV Archive." And that is when we were doing House of Mouse.

And Mr. Miyamoto again says, "I want a copy of everything done for all the shows done for Disney Television that were created."
That goes back to all, like, everything we had in our TV archive. Live action, everything.

And I said, "No. We're not going to do that."
And then he goes, "Okay, this is over."

And so, he wouldn't take me out of to lunch. I was supposed to go out to lunch with him, he didn't take me out to lunch. I was supposed to go out to a party on his yacht. That got canceled. And I got in there, and about half hour after I was back, Mr. Miyamoto went back to his hotel room to rest.

And I get called in by Steve Finney, and he goes, "What the f*** did you say to Miyamoto?!"
I said, "Well, what?" I said, "The dude wants a copy of everything. I can't give it to him."

He goes, "Decker, he's putting in millions of dollars here!"

I said, "Well… (shrugs widely)" I said, "I can't do it. We don't have the people to give him that. We'd have to talk to Roy [Disney]. There's no way i'm doing this without talking to somebody up there."

And he goes, "Well Decker, you don't say no!"

I said, "What do I say? 'Sure, we'll work on it'!"
He goes, "Yes! You just say, 'Sure, we'll work on it. We'll see if we can do it.'"

He goes, "You don't say no to a billionaire, Decker! What's wrong with you?"

I was like, "Oh… (shrugs) I was just being honest, that's all I was doing."
Yeah, I caught a lot of hell for that one. You learn and you live, that's for sure.

It certainly didn't stop the game from being made, much less being so successful across its lifespan, taking over pop culture appraisal of Disney, that it's now a massive deal for Sora to be included in Super Smash Bros. Ultimate. Even so, Decker had his gripes over the whole affair.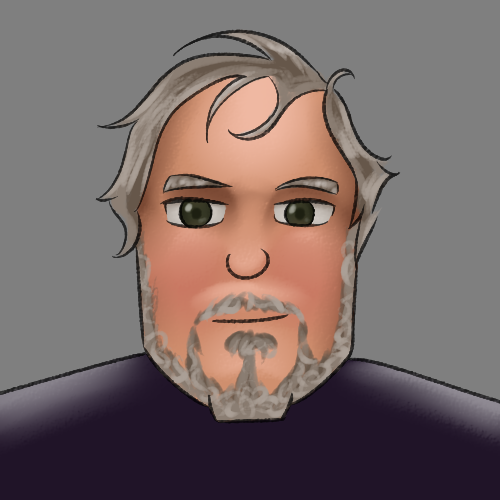 Tim Decker
Animation Director, Disney Interactive
Some of the things that I feel – and maybe you can say I'm paranoid – but we had a great idea. We had a phenomenal idea.

And then the console guys – Dan Winters and those guys – they were all like, "Ohh, oh." And they're talking to Squaresoft, and then they came back like a year later, and they said "Oh, we're doing Kingdom Hearts! It's all about the Kingdom."

And I'm like, "Dude, you know what? That was our concept."
In his defense, he did also stand by DI management and help curtail budgets in his final years. In the extended interview, he talks about confronting Creative Capers over allegedly overcharging for copied animation during production of a Winnie the Pooh game.
---
The talent that found itself in Disney Imagineering was faring much better for now. Most of them were working on the Millennium Celebration at Epcot, creating their first interactive theme park experiences. Though what happened to them was something nobody could've predicted.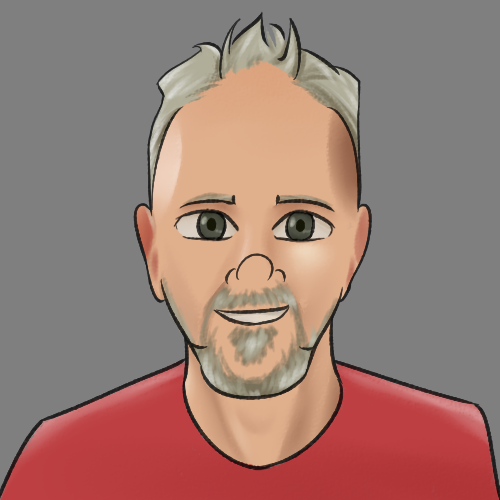 Roger Holzberg
VP / Creative Director, Walt Disney Imagineering
I was working on the Walt Disney World portfolio as a VP / Creative Director, and over the portfolios that had to do with celebrations. So Millennium Celebration was all four theme parks at Walt Disney World It was very successful, and Terry Dobson led the creative for Millennium Village. Most of our team then transitioned onto developing the 100 Years of Magic celebration.

And then 9/11 happened.
Holzberg shared a much longer and more emotional story about his personal 9/11 memory to The Tiara Talk Show in 2018. He was working on the final assembly of the 100 Years of Magic celebration at Walt Disney World, and after the immediate fallout, the celebration had to be re-concepted on short notice. But for the Imagineers, it was too late.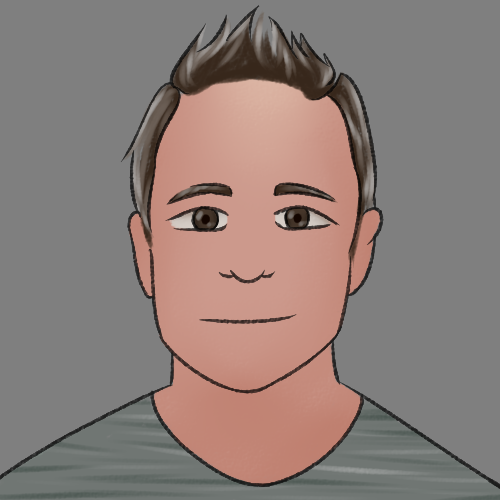 Terry Dobson
Art Director, Walt Disney Imagineering
I took a sabbatical – really bad timing – in 2001, leading up to September 11th. And I was in Paris when that event happened.

The whole industry crashed, all of the theme park industry, all of the projects in development, the whole industry literally dissolved overnight, and I was one of the eventual casualties.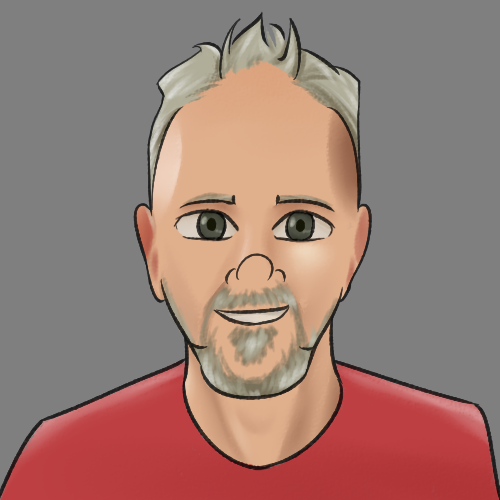 Roger Holzberg
VP / Creative Director, Walt Disney Imagineering
9/11 contracted the world in kind of a mini version of what COVID did. When 9/11 happened, about the kind of layoff that happened at DI happened at Imagineering. Because it was very clear to everybody that nobody was going to be travelling to the theme parks for a while, because nobody was going to be getting in an airplane for the forseeable future.
On top of the failure of The Go Network after the dot-com bubble, and the decline of the Disney Renaissance, the impact of the September 11 attacks on theme park attendance sent shockwaves across the company.
The ailing Mighty Ducks and Angels teams were given fast-tracks to being sold off, which paradoxically coaxed them both to comeback championship runs in 2002. Eisner famously campaigned to shut down production of the inaugural Pirates of the Caribbean film, which might have prevented it from spawning one of the largest film trilogies of the decade. Roy E. Disney left the board of directors in protest for his second time in 2003, campaigning for the next two years to remove Eisner from the company.
But from the uncertainty of post-9/11 tourism, Parks & Resorts senior VP Paul Pressler chose to turn his unit's sabbatical into an opportunity to clean house.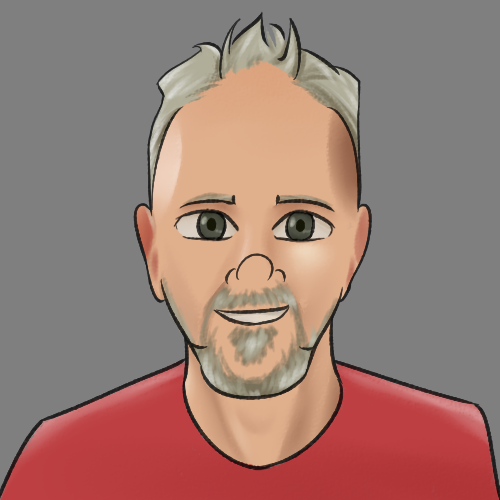 Roger Holzberg
VP / Creative Director, Parks & Resorts Online
[Paul] decided to take a step back and see what it was like to book a vacation online to a Disney resort, and realized that booking online at Walt Disney World was entirely different than online for Disneyland. Not only was it entirely different, you had to create a new account, an entirely different user interface, an entirely different guest experience. There was no immersive media.

And he went, "Okay, I don't know anything about making internet applications or selling anything online, but I know what's going on with our park websites is wrong. So we're gonna put together a new division of the company, and have a hybrid between Imagineering and Disney Online, and we'll call it Parks & Resorts Online. So who can we get from Imagineering? Oh, well there's a VP/creative director who used to make video games. He must know about online stuff."
Thus began another great adventure, one that started off rather mundanely with a full redesign for a unified vacation booking site. Even so, a lot of the "nodes-and-rails" technology that lingered from Villains' Revenge proved useful for interactive tour pages.
Once that was completed, the division turned to simple, cost-effective ways to promote attractions online.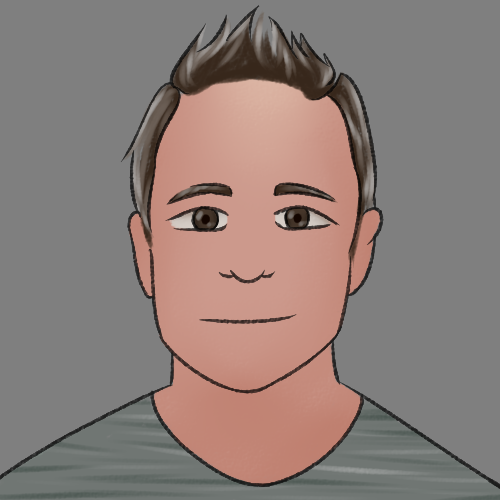 Terry Dobson
Creative Lead, Advanced Products, Parks & Resorts Online
So, [I was] laid off in 2001, right at that point, and then I think it was not until about Christmas 2003 or about autumn, that Roger had loaned out from Imagineering to Parks & Resorts, and brought me in as consultant. And I worked on a bunch of little games.
Those games included an interactive applet that counted down to the launch of Tower of Terror at Disney's California Adventure, as well as an online linkup to Buzz Lightyear Astro Blasters, connecting at-home players with park guests.
While the Astro Blasters game was being assembled, Holzberg and Dobson were introduced to Sulake, the Finnish creators of a Shockwave MMO called Habbo Hotel. Their technology was mature enough – and their team experienced and eager enough – to make a new game with very little friction. In fact, they had briefly licensed their tech to a similar branded MMO called Coke Studios, and according to both Dobson and Holzberg, they wanted more than anything to break out beyond European audiences.
Holzberg, for his part, was now much more familiar with the corporate lingo needed to justify the eventual pitch.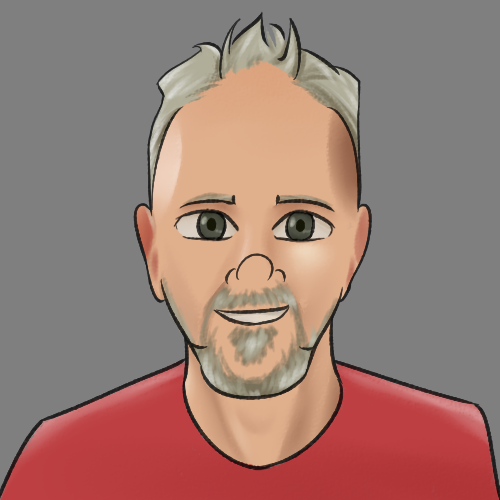 Roger Holzberg
VP / Creative Director, Parks & Resorts Online
With the Tower of Terror game, we had redemptions in the parks. And every time a coupon was redeemed, we knew that we had driven – at the time – a $100+ ticket price at a gate. And we could claim that as our own ROI. And so we knew, we had at least invented a "mechanism" by which we could say, "For every dollar spent creating entertainment online, we believe and we've demonstrated that we can drive profitable ROI in the theme parks."
They both decided to revive the "Virtual Magic Kingdom" name and concept – with a twist. Instead of villains taking over, the world was open for players to make their own fun. The game would be used to drive up attendance to the parks, not to try and encapsulate their essence.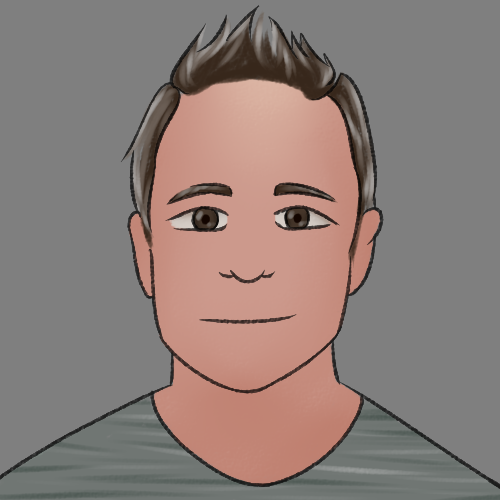 Terry Dobson
Creative Lead, Advanced Products, Parks & Resorts Online
And so Roger this time, you know, he was the guy that was able to follow that laser-focus, and ride it into the next thing. And we brought in some of the Villains' Revenge, original VMK storyline to help pitch this, like, to give it that, you know– 'Cause again, you know, everybody loves– and when you're at Disney, you just love a story to go with it, right?
And so with around $25,000 – a paltry sum for a prototype – PRO and Sulake put together an Adventureland demo, featuring a multiplayer game based on Pirates of the Caribbean.
It was pitched directly to Michael Eisner, who had heard their original VMK pitch a decade earlier and came around to the success of the first Pirates film. This time, he was pitched on the value to the parks, rather than the uncertainty of CD-ROM games the mid '90s.
Not only that…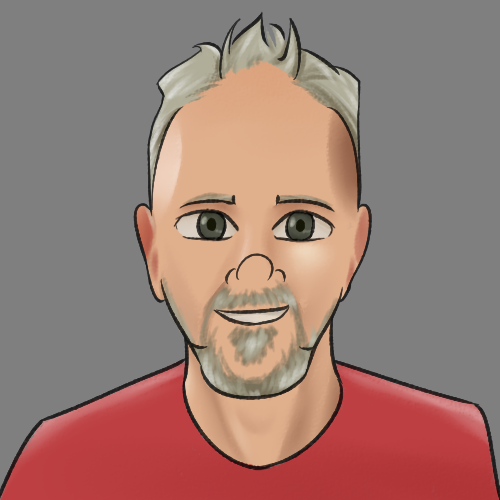 Roger Holzberg
VP / Creative Director, Parks & Resorts Online
Fortuitously, Disneyland's 50th [anniversary] was right on the horizon, and Disneyland had no significant online promotion to do for Disneyland's 50th. And VMK became it.

It was great timing, it was a great pitch, it was a great prototype, and we went heavily into production.

And we launched the game with one land, and we rolled out another land a quarter later, another land a quarter later, another land a quarter later.
And just to put the cherry on top, this new MMO was getting a companion book series. Sort of.
---
The Kingdom Keepers traces itself back to a 2002 family trip by author Ridley Pearson, joined by his writing partner Dave Barry. The offer he was given by Hyperion was contingent on full access to the Disney parks after dark.
Pearson claimed to have completed the first novel – Disney After Dark – a year ahead of its 2005 release, based solely on that information. However, it's not a stretch to suggest that Pearson may have been given some insider information, both on the incoming MMO and on past story ideas.
After all, the books are about being at Disney parks after dark, when villains threaten to break out and wreck the place. And the lifespan of VMK 2.0 was canonically woven into the series.
---
Virtual Magic Kingdom was finally a name given to a released product, one that was massively successful as well.
In fact, an argument could be made that more relevant lessons were learned during the lifespan of the MMO than could've been made if it were released solely as a CD-ROM adventure game.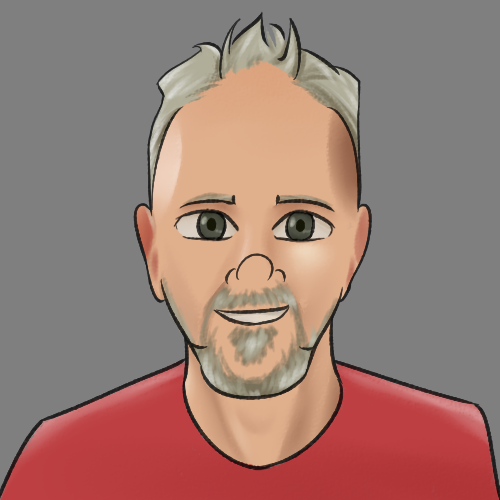 Roger Holzberg
VP / Creative Director, Parks & Resorts Online
We thought we'd have a couple premiere games in each land, and people would go out and play the premiere cool games, and then they'd, you know, buy and trade stuff. There were stores, where players could get virtual merchandise to gain more status in the game and have cooler rooms for friends to hang out.

I started feeling really guilty when I started seeing props from VMK selling on eBay. There was a mom who spent $300 to get her kid a pair of green flip-flops that were very rare, and I was like, "Oh my god, what have we done?" Right? It was insane. There was an entire secondary business that we didn't think about.

And our biggest guilt was the fact that they were playing online 16-18 hours a week and not doing their homework.

But that wasn't the big learning, right?
Wait, so what was the big learning then?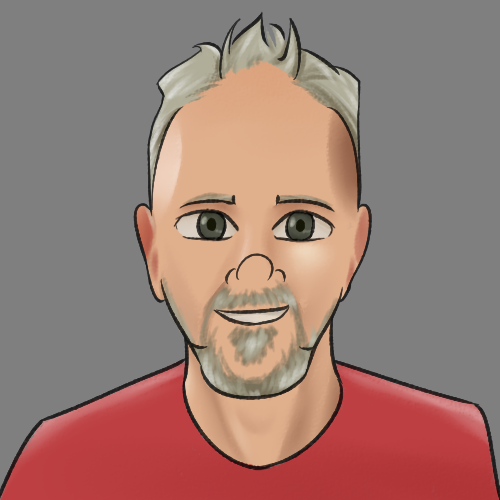 Roger Holzberg
VP / Creative Director, Parks & Resorts Online
So we thought we would do these set piece games, like the Pirates shooter game, and capturing ghosts in the Haunted Mansion. And players played them for a while.

And then they got bored.

We had props that they could buy and acquire to get more status. And I can't remember whose idea it was. I want to say it was Seth Mendelsohn. He said just, "Let's try just having a prop that's a dynamically number-generating dice, where the virtual avatar can walk over to the prop, touch the top of it, the dice will spin, and then a number will pop up." Great idea! We built it, we unleashed it into the virtual stores.

And two weeks later, there were baseball leagues in VMK, with rules in chat. You know, if you got 1, 2, 3, 4, obvious bases. 5 was a something else, 6 was an out, 7 was a double play out, right. And we had picnic supplies, and people were making their own rules. They put plates down for bases.

And we went, "Holy crap, we better make baseball props." And we did, right? And all of a sudden, we had baseball leagues.

I'll tell you what we learned was: Providing the tools to make games, and letting our players create the games, delivered exponential levels of gameplay that we never could have done in-house.
It was certainly big enough for them to seek a patent. The Parks & Resorts Online team received one patent each for the home-attraction linkup in Buzz Lightyear Astro Blasters, and the theme park redemption system of Virtual Magic Kingdom.
Since this was a web-based game, rather than a retail game, full credits for this version of VMK are also practically non-existent. Some efforts by fans have attempted to list the staff users, which were vague at best and only encompassed a small public-facing part of the team. Holzberg does insist that it included a good portion of developers and artists from the original "VMK 1.0″ team to oversee "VMK 2.0″.
---
Ultimately, Virtual Magic Kingdom – the MMO – lasted for three years, much longer than the one-year promotion it was meant to lead. It lasted long enough to face backlash from the teams behind Disney's other standalone MMOs – Toontown Online and Club Penguin.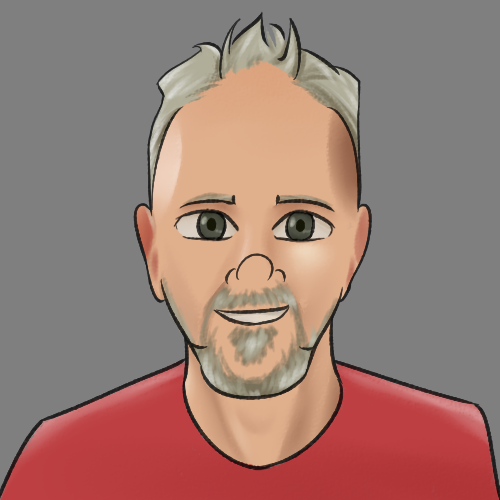 Roger Holzberg
VP / Creative Director, Parks & Resorts Online
The problem was it was cannibalizing the for-play work that Disney Online was doing with Toontown. It was cannibalizing it dramatically, and Parks & Resorts was saying, "Well, tough s***. It's selling tickets to the theme parks, and the theme parks make more money than Disney Online."

So there was a war going on between the company and, you know, different divisions of the company. And eventually, we scaled in, caved, backed down.
Coincidentally, a one-two punch of tragedy hit the Imagineering family during this time.
Holzberg and fellow ex-Imagineer Randy Pausch were both diagnosed with cancer, respectively in 2004 and 2006. After being given a terminal prognosis, Pausch told his life story in a famous lecture at Carnegie Mellon – which became the bestselling book The Last Lecture – before he passed away in July 2008.
Holzberg survived through early detection and having his thyroid removed, which began a whole pivot in his life and career. He took an offer to leave Disney and start a new company, Reimagine Well, with the National Cancer Institute as their first client. His new initiatives have prioritized weaving creativity into patient wellness.
---
In the meantime, a few experienced fans of the original VMK started preserving client-side files from their browser caches. In 2012, this led to an initial attempt to recreate the game – oVMK/OpenVMK. The next year, a developer known as Amy – who worked on a version of spiritual-sibling Coke Studios – was brought on board to build new infrastructure.
Despite being effectively the sole developer, she fell victim to a surprise toxic backlash and was purged overnight. She took her code and declared a new project – MyVMK. This edition launched on September 27, 2013, and has lasted to this day as the prime fan recreation of VMK 2.0.