One Name, Two Games: Virtual Magic Kingdom
How one doomed project changed Disney, then came back twice
Edition 2 | Last Updated 8 Dec 2021
True Legacy
At this point, the VMK story – as far as Disney is concerned – is over. But for the people involved, the experience of working on it continues to impact their careers.
So for this last part, let's share some stories straight from the team.
---
Throughout the latter stage of developing Villains' Revenge, Gregor Joackim brought a few co-workers – including fellow holdout Wil Panganiban – onto an independent film called The Trouble with Lou.
He then wrote for a couple of direct-to-video Looney Tunes productions, and spent the next decade as a stand-in for actors like Stanley Tucci and Bruce Willis.
However, most relevantly, he got a chance to write a draft of Wonder Park – an animated film about a girl who rediscovers her own imaginary theme park and has to save it from decay and sabotage. It was apparently meant to be a Barnyard-type pilot to a Nickelodeon series, but the film is most notable for having no credited director.
---
Thom Schillinger took his skills on the road, first as a freelance art designer for URU: Ages Beyond Myst at Cyan Worlds, then as an all-around freelancer in film, TV, and even automotive. His latest long-term client is General Motors, working on their integration of Unreal Engine into vehicle dashboards.
However, one of his recent freelance projects was another adventure into recreating a studio's prime location – the Warner Bros. backlot for their new logo title.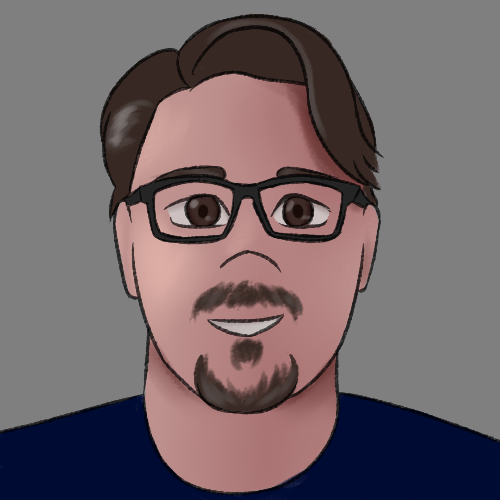 Thom Schillinger
Freelance 3D Conceptual Designer
We built the whole backlot in 3D. Like, everything.

I had to get their blueprints, and this was all during COVID, and the Google Earth stuff is how I built it all. Because I could go around and spin around, like – they needed the TV building, so I had to get– I had the blueprints, so I know the basic floor print and the size, but I use Google Street View for everything. 'Cause I had to build the Brownstone [Street] line, which goes back to the '20s. It's the oldest part of the Warner Bros. lot. The New York backlot, I mean everything.

And because the water tower's the hero, I built every nut, bolt, rivet. I counted them on the photographs. It is, like, product-accurate.

But that's how we did Main Street [on VMK]. I had to do it without those tools, so I had to go to the park, take the photos, get 'em produced and then scanned and then you had your scrap reference. Where now, doing a project like that, I could not have done the Warner Bros. project without the tools we have now.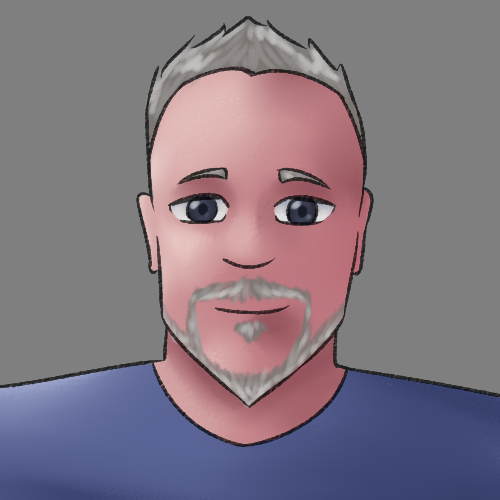 Michael Cukar
VP of Design, Disney Brands, Jakks Pacific
When I walk down Main Street or even Adventureland, there's a certain kind of ownership to what we built, because you know, yeah, it was built in 1955 or whatever, but I felt a sense of pride of the amount of detail that went into building that thing digitally.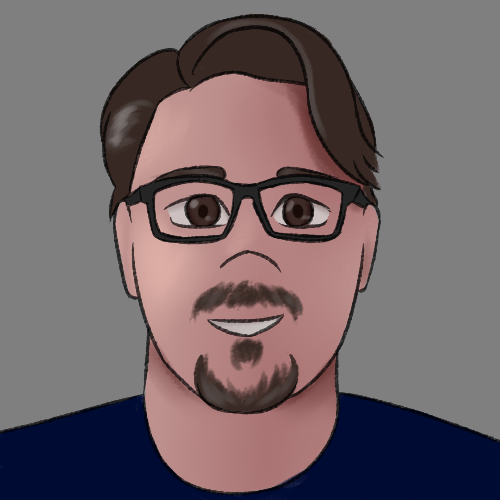 Thom Schillinger
Freelance 3D Conceptual Designer
What was really cool is after [VMK], I worked on the Paris project, and they sent me to Florida. And that was the first time I got to go behind the scenes of the park. So not only do you get to connect to the design from the outside, just walking down Main Street – like Tower of Terror in Florida, they let us go underneath.

And getting to get behind it was really nice, because like you said, rebuilding something that exists really connects you. Like, I know the Warner Bros. lot by heart, because I had to build it. And I knew Disneyland really well by building it.

I remember years later, taking people in there, and I knew all the secret passages, because I had to study the park. And not only that park, I really studied that park, a little bit of Japan, but a good amount of Disney World as well. And it was funny, when I finally made my trip to Disney World, and I was in a golf cart with one of the producers, he didn't know where to turn, and I'm like, "Turn here, then we'll get there."
He's like, "You've never been here."
I'm like, "What do you mean? I built the park, like, years ago for Disney Interactive." And it was, sure enough.

It connected us to their property, in a wonderful way. I mean, to this day, when I've gone back and done work at Disney, you get all those little magic tingly things that only Disney can give you, and it's like, "Maybe they'll want me again," you know?
---
Tim Decker and Terry Dobson have transitioned into professorships. Universities are increasingly emerging as places for industry veterans to settle as adjunct or tenured professors.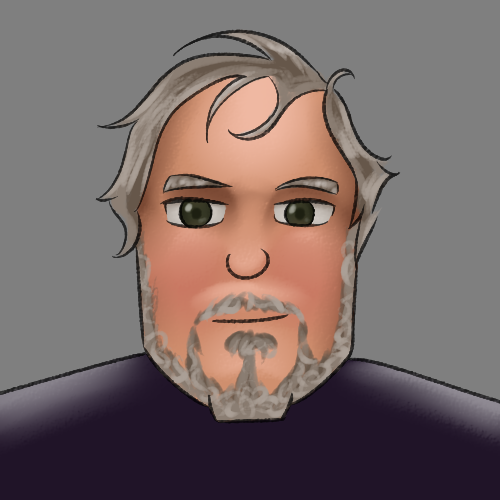 Tim Decker
Animation Lecturer, University of Wisconsin Milwaukee
I'm a tenured professor. And it's a technical college, so you can't tell anybody they can't make it in animation. You know, you can't come out and say you should hang it up and go be a fireman. (laughs)

I tell my students, to make it in this career, you have to be persistent. And it's just like you have to have the same dedication and persistence you had when you're learning to walk. I tell them all, "You all learned how to walk. You all had that persistence, you all had that desire. That's what it takes to work in animation. I mean, you really, really, really want to. You have to really want to do it."

It's fun, because you inspire young people, and you're around young people, and they keep you young.
---
Chip Beaman moved to Soundelux, a post-production house that had worked on Villains' Revenge. After spending time there and at a similar place called The Formosa Group, he eventually co-founded a vocal recording company called The Halp Network. In this day and age, voice actors have been increasingly supportive of each other online, and Beaman has been a key figure for diversity in that field.
But after all this time, he kept a piece of that experience at Disney Interactive, and shared it on-call.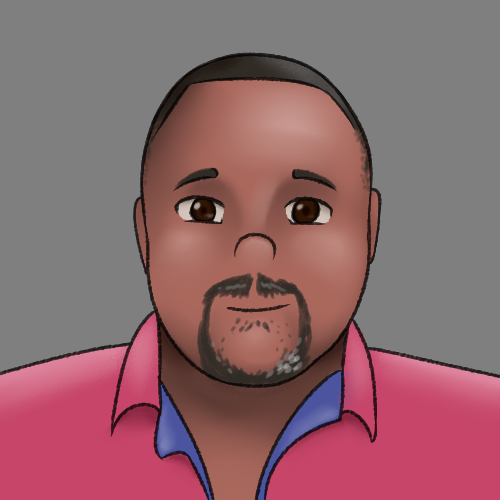 Chip Beaman
CEO, The Halp Network
I wanna tell Mike something. I don't know that he knows it, or even if he knows this, but…

During the course of making VMK, you and I sat down at one point. And I was learning a lot, 'cause you know, I'm just not a creative guy. I'm not an artist.

I think you were offered a lead artist position of some type, and you originally turned it down. And you and I were talking, and you were in the middle of trying to decide whether or not you wanted to take it.

And I just remember this, because it's kind of something that's really stuck in my head. I remember it today. You were sitting in your office, down at the end in the corner, and you and I were chatting, and you said you didn't wanna take it because you didn't wanna manage people.

You wanted to be the one that was doing the work. You wanted to be the one who actually had, you know, putting everything together. You didn't wanna be the person who was, you know, managing other artists.

I don't know what it means, but that's always meant something to me. It's something that I've kind of worked on for my own self.

I like being in the management position, but one of the things that I'm doing when I was at Soundelux, when I was at Formosa, and now I have my own business, is I want to be hands-on. And that was from you. I just want you to know that.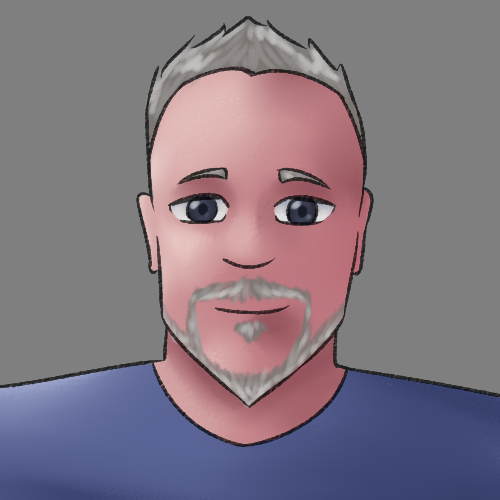 Michael Cukar
VP of Design, Disney Brands, Jakks Pacific
Aw, I appreciate that. I think it's important to stay in the trenches, honestly. 'Cause you're working with so many passionate people. You wanna feel that same passion. You wanna be in there with them, and you know, fighting a good fight and all that stuff.

Even today, same thing. Toys, I'm on the board with everybody, 'cause I need that experience, and that shared experience really. 'Cause you're all driving for the same goal, and this was one massive team that kinda had that same mindset.
---
Even before Roy E. Disney passed away in 2009, the Walt Disney Company would go on to embrace crossovers in their properties more frequently. But they accelerated in the tensure of Bob Iger, who took over from Michael Eisner in 2006.
Epic Mickey, personally close to Iger since 2003, emerged in 2010 after a period of methodically reacquiring Oswald the Lucky Rabbit and purchasing Junction Point Studios. A pair of Disney Princess games were released in 2007 – Enchanted Journey featured a player-avatar visiting an abandoned castle with portals to different princesses' stories. Disney Infinity emerged in 2013 as an answer to Skylanders, eventually crossing over Star Wars, Marvel, Pixar, and several individual Disney characters.
As far as the parks, Kinect: Disneyland Adventures recreated Disneyland in its near-entirety in 2011, with a non-Kinect re-release in 2017. Neither version, however, had great reviews.
And despite the closure of Disney Interactive Studios in 2016, crossovers in a similar vein continued elsewhere. Ralph Breaks the Internet officially brought crossovers to the feature animation canon. Villain parades and parties – especially on Halloween – continue to be popular at Disney's theme parks. New books and reprints in the Kingdom Keepers series are still being published, alongside a new Twisted Tale series.
In the end, Disney stayed not only afloat, but successful and steadfast. The once nondescript business complex in Glendale – where Imagineering and Interactive became neighbors – was further expanded and redeveloped by Disney in the decades since they moved in. Today, it's known as the Grand Central Creative Campus, where several of Disney's ancillary divisions call home.
---
On one hand, the experience of working on such an ambitious game – whether to its scaled-back completion or not – taught them valuable lessons. Work-life balance, ownership of ideas, and letting go when they go wrong.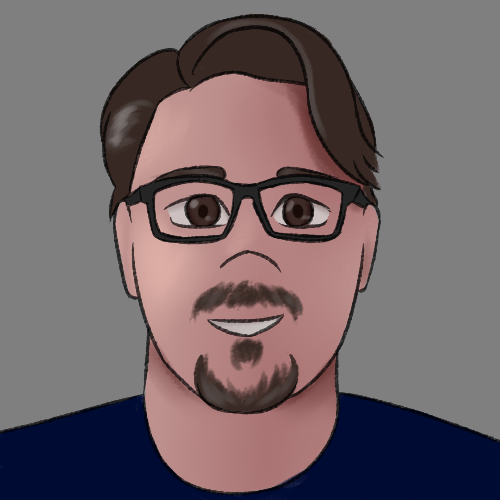 Thom Schillinger
Freelance 3D Conceptual Designer
That's the Disney way. I mean, 90 percent of the attractions I designed at WDI never see the light of day. That's just how concept work works, and that's how video games work. You know, how many guys have worked on games since then that they've gone 2-3 years in, and it's gone?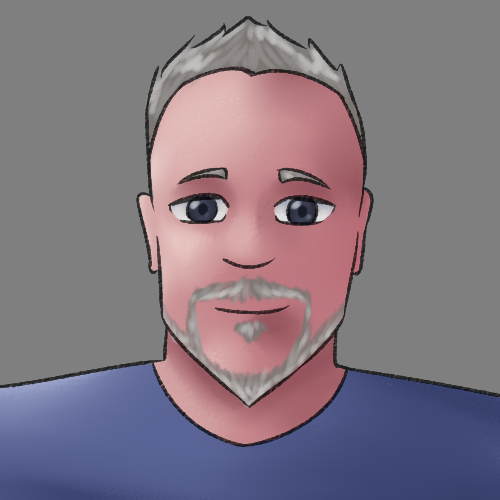 Michael Cukar
VP of Design, Disney Brands, Jakks Pacific
We all lived through some pretty crazy scheduling times, and there was I think a stretch where we worked like three months straight without a day off.

And it was probably putting pressure on my marriage, 'cause I was newly married right around that time. And I remember my wife at the time, she was like, "I don't see you." I would get home at decent times enough, but there was times that I'd get home at, like, 9:00 at night. You know, my boys are already in bed.
On the other hand, for those who remember that time in Glendale, there was very little regret. In fact, despite living through all the pain and hard decisions that went into pulling the plug on the original Virtual Magic Kingdom, Disney Interactive remains high in their memories.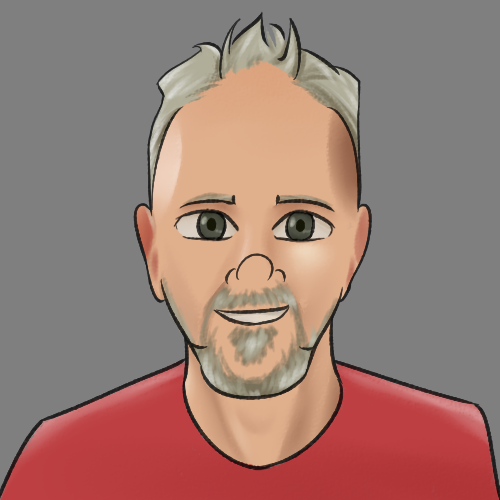 Roger Holzberg
Co-Founder / Creative Director, Reimagine Well
I loved the idea of VMK so much, that all of us and another fifty people would have given up chunks of our – well, we did give up chunks of our lives – to try and get it out the door.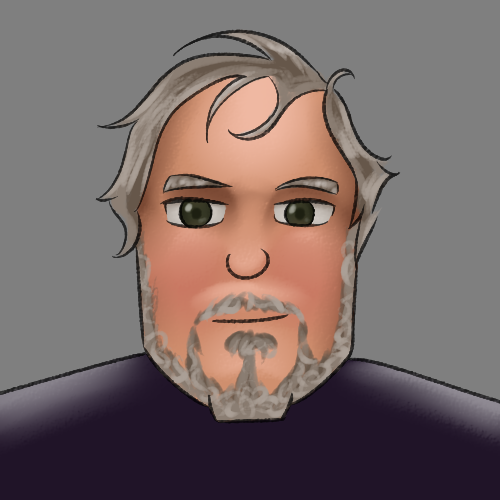 Tim Decker
Animation Lecturer, University of Wisconsin Milwaukee
Everybody had such a passion to get this game done, and to work together, just make it happen, no matter what it was gonna take.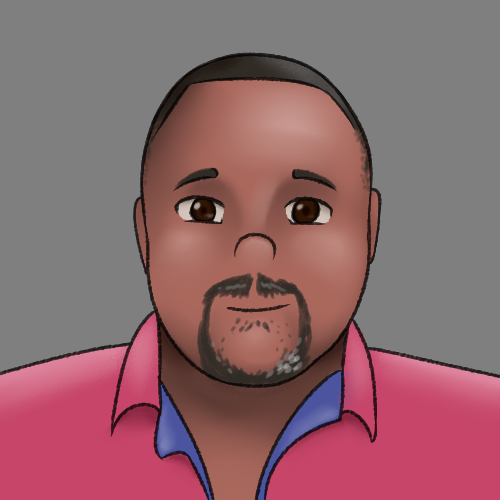 Chip Beaman
CEO, The Halp Network
Yeah, it wasn't just a job. It really wasn't. I mean, I think that's the difference between some people now, and what we were going through then. Because I can easily think that 90 percent of the people, if not 100 percent of the people then, were 100 percent focused on, and passionate about doing this. Whereas some people now are just like, they go to work and they go home.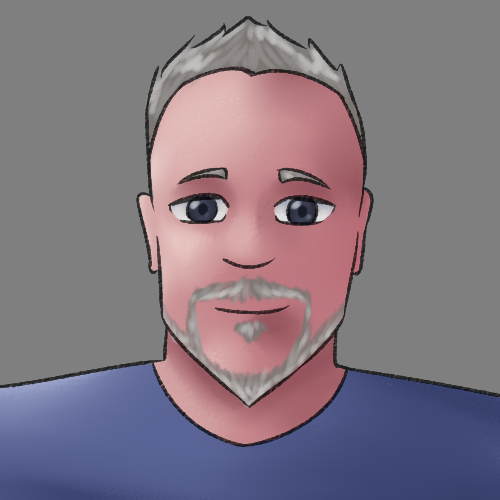 Michael Cukar
VP of Design, Disney Brands, Jakks Pacific
This is a part of me that misses Interactive. Man, that was the most amazing opportunity I've ever had in my whole career, bar none.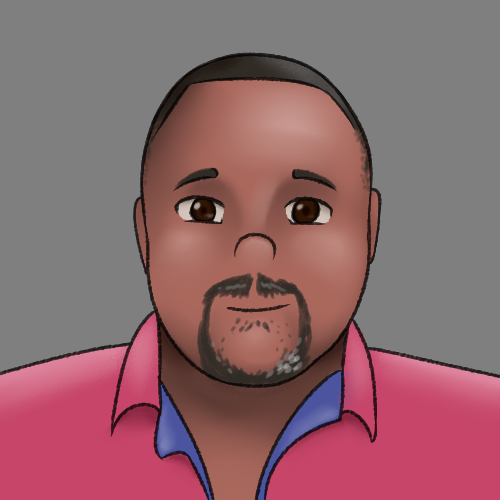 Chip Beaman
CEO, The Halp Network
Bar none. I'm right there with you, Mike.
Acknowledgements
The author would like to thank Chip Beaman, Michael Cukar, Tim Decker, Terry Dobson, Roger Holzberg, Gregor Joackim, and Thom Schillinger for their participation. Their statements do not represent those of Disney or their current employers. Special thanks to Terry Coolidge, Andy Fisher, Wil Panganiban, the staff of MyVMK, and the community members of Gaming Alexandria.
This feature was made possible in part by a grant from the Video Game History Foundation.